Healthy Cooking Classes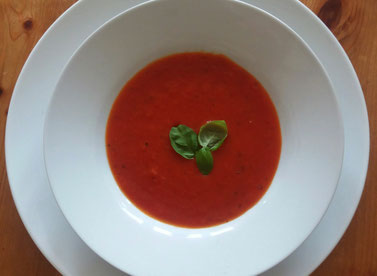 So often our good intentions for meal plans and following nutritional recommendations are challenged because we just lack ideas for menus and find it too difficult to stick to a healthy eating regime.
My HEALTHY COOKING days and courses, held at my home in East Hanningfield, can help inspire you with fresh ideas and stimulate you with delicious recipes.
Class sizes are small, with a minimum of 3 people and a maximum of 6, so you can get fully involved.
ONE-DAY CLASSES
One-day classes run on a Saturday, from 10am until 2.30pm, and include a three-course lunch, where you can enjoy the foods cooked. You receive an information pack with the recipes and healthy-eating information. One-day classes cost £80.
THREE-WEEK COURSES
Courses run over a period of three weeks and are available in the daytime, or in the evening, both finishing with a full meal of the foods prepared. The three-week course costs £90, and this also includes an information pack with full notes and recipes. Specific dates and times are arranged to fit with those attending, so do get in touch if you are interested and let me know the times you are available.
Please email me if you have any questions. You may like to read the testimonies of previous attendees below.
"A brilliant course, which far exceeded my expectations. Plenty of new ideas as to the possibilities for healthy cooking – it doesn't have to be boring! It was particularly useful that Emma demonstrated the preparation of healthy and tasty food, which we were later able to eat.
Handouts of recipes and background information on herbs, spices, nuts and seeds etc. were very helpful and will be an invaluable resource for the future. Emma's style is friendly and patient, so I felt happy to ask for clarification or to discuss aspects of the course during our sessions. I now have the confidence to experiment with ingredients and be more creative in my cooking. Highly recommended".
R. D-S. Essex
I feel the cookery class is very good value. Not only did I learn to cook in a lovely atmosphere, I then got to talk about and enjoy eating the food we had made. All the food was delicious and very satisfying.  Further more; I looked through my folder to find that Emma had enclosed all the recipes we had made, a nutrient summary of all the foods/herbs and spices we had used and some information on which cooking oils to use and so much more useful information.  Emma had covered everything and I mean everything I needed, to help me put what I had learned into practice. Additionally Emma encouraged me to experiment with different vegetables/spices and herbs. I feel I have gained many skills and I feel more confident and on my way to a healthier future.  Really good value!! I would definitely recommend this class.  A.T. Essex