About a Consultation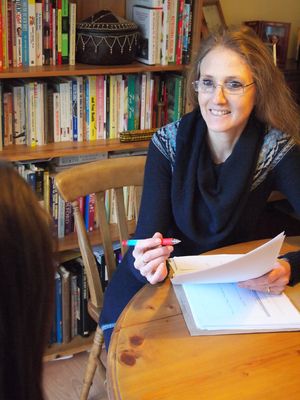 Phone or email me if you want to discuss the suitability of a Nutritional consultation for your own health.
Your Questionnaire
If you decide to have a consultation, once you have booked your appointment I will send you a Nutritional Assessment Questionnaire and a three-day food diary to complete.  This gives you the opportunity to record any health matters you want to discuss. Complete the questionnaire and diary and return it to me so I am aware of any medications you may be prescribed, and acquainted with your health history before you arrive for your consultation. If you are having your consultation by phone, Skype WhatsApp or Zoom, it is helpful if the questionnaire and food Diary are returned to me at least 2 days before the appointment date.
Your Consultation
Your initial consultation will last for 45-60 minutes.  Where possible, this should be a face to face consultation, but if health or distance prevents a physical meeting, and you have checked for suitable practitioners in your area through the BANT website, this can be as a telephone consultation. We will begin by reviewing your questionnaire together, highlighting your health goals and concerns. I will then offer advice on nutrition, suggesting which nutritional factors may be influencing your health status, taking into account which major body systems may be in need of specific support.  Together we then decide on a practical and achievable plan for progression considering diet, supplements, and life-style factors, to enable you to move towards realising your health goals.
Following your consultation I will email you your Health Recommendations - a comprehensive report covering all that was discussed during your appointment and providing you with a good deal of information to support you in any changes. Your recommendation will also include a tailor-made supplement programme.  If you would like these printed as a paper copy in a presentation folder, an additional £10 is charged to cover the cost of printing and postage.
Your Review Consultation (recommended but optional)
Although not compulsory, a second consultation is highly recommended after a specified number of weeks, to allow us to monitor progress, address any challenges, fine-tune your supplement programme and make any necessary adjustments to your Nutrition Plan. A second consultation usually lasts 45- 60 minutes.
Follow-up Support
You can book any further review consultations that you feel you require to enable you to meet your goals and stay on track, each one providing a full and comprehensive report with your nutritional and supplement recommendations.
Children's Consultations
Consultations with children and young people will obviously differ in manner and approach according to their age.  Contact me to discuss how I can best support the health of your child.
www.emma-cockrell.com
Supporting Health with Food and Nutrition