Emma Cockrell - DipNT MBANT CNHC
Registered Nutritional Therapist
Supporting Health with Food and Nutrition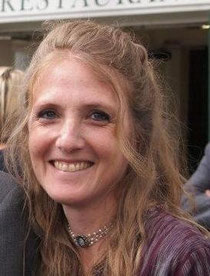 Welcome to my website
Perhaps the idea of linking what we eat to our health is new to you, or maybe you have been trying to follow a healthy diet plan for many years.  Either way, it can sometimes be confusing to know what we should actually be eating and drinking. With supermarkets now stocking aisles of 'whole foods' and organic produce, and books, blogs, articles and television providing an abundance of (often conflicting) nutritional information, we can be left a little daunted and confused, wondering if and how changing our diet could actually benefit us. The fact is that each person has individual and unique nutritional and dietary requirements.
Advice on Nutrition
This is where my training and experience in food and nutrition can help clients to find the right nutrition plan to optimise and encourage their own health.
My friendly, professional advice and recommendations will work with your goals and requirements to nutritionally support your body and promote wellbeing.
My aim is to empower clients to understand the nutrients their bodies require, and how foods, supplements and lifestyle changes might fulfil those requirements.
'I am so much better ...  and am so grateful for all your help and advice' 
S.E., Brentwood
www.emma-cockrell.com
Supporting Health with Food and Nutrition